Rockstar Games founder Dan Houser leaves the company
Dan House, after 20 years, decided to leave the company, which he founded with his brother Sam in 1998. The decision to leave was preceded by several months of leave. For now, the company does not comment on the reasons for leaving.
Dan Houser was not only one of the founders of Rock Star, but also a co-creator of scripts for "Grand Theft Auto" and "Red Dead". He also acted as a dubbing actor on some Rockstar projects. The official information about Houser's departure was provided by Take-Two Interactive, to which Rockstar belongs.
Houser will officially leave in March, it follows notification sent by Take-Two Interactive (current owner of Rockstar), sent to the US Securities and Exchange Commission. Take-Two is listed on the stock exchange and must inform about changes in the management of subsidiaries.

Dan Houser, Creative Vice President of Rockstar Games, will leave the company after a long break, started in spring 2019. The last day of Dan Houser will be March 11, 2020. We are extremely grateful for his contribution. Rockstar Games has created one of the most recognized and successful commercial gaming world, a global community of avid fans and an incredibly talented team that continues to focus on current and future projects.
Dan Houser was one of the main authors of the "Grand Theft Auto" series, as well as other Rockstar hits such as "Bully" and "Red Dead Redemption." "Grand Theft Auto V", published in 2013, is one of the best-selling titles of recent years. Over 100 million copies of this game have been distributed.
advertisement
For the time being, the company does not comment on Houser's release for several months or the decision to leave. Perhaps the reason lies in the way the publisher works. There have been reports on the network of the murderous mode of work on titles many times, especially just before planned premieres. In 2018, when intensive work was underway on "Red Dead Redemption 2", Dan Houser admitted in an interview with Vulture that people worked over 100 hours a week .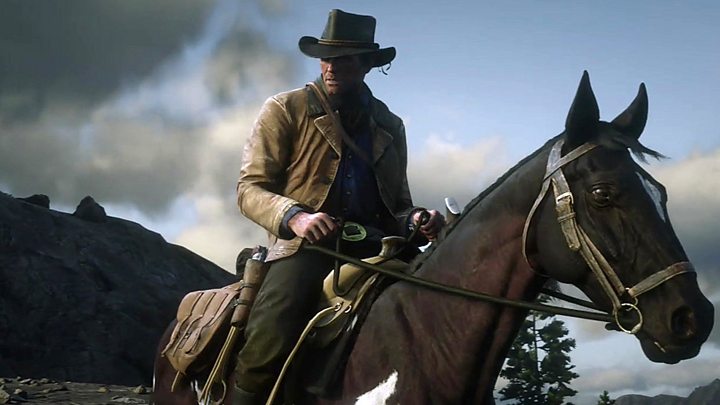 The phenomenon of Crunch, which is particularly intensive work until the release of the game is found not only in Rockstar. While working on the first Red Dead Redemptation, desperate families of the company's employees even sent a letter in which they protested against the exploitation of the creators of the game.
Rockstar has not provided any information as to whether or who will replace Dan Houser, but the value of Take-Two shares dropped by 5 percent when the news spread that the co-founder of the company was leaving. | allthingsblogging.com
WORTH READING:
"Red Dead Redemption 2" on the trailer looks great
0